Maternity Service
Maternity Package is available at Shwe La Min Group of Hospitals for the expectant mothers who want to give birth to their precious babies healthy.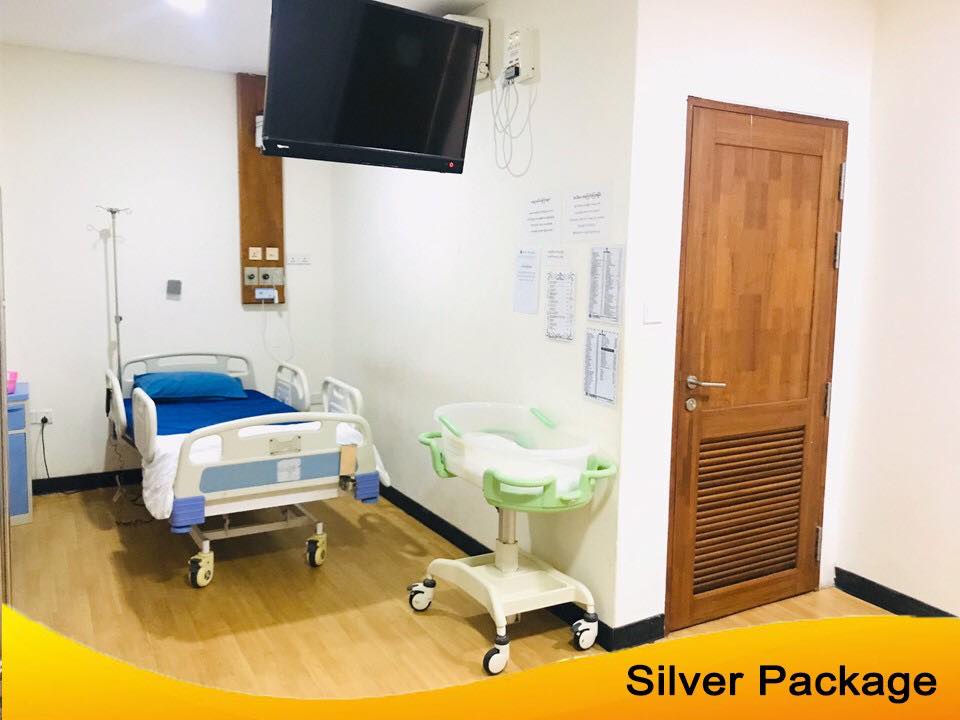 Overview
Shwe La Min Hospital offers a wide array of room choices for different patient needs. These rooms are categorized as: Standard, Deluxe, Superior, Critical Care, Nursery, and Delivery Room.
Well-experienced,highly skilled and compassionate specialists
Our hospital has two major operation theaters and one minor theaters for Eye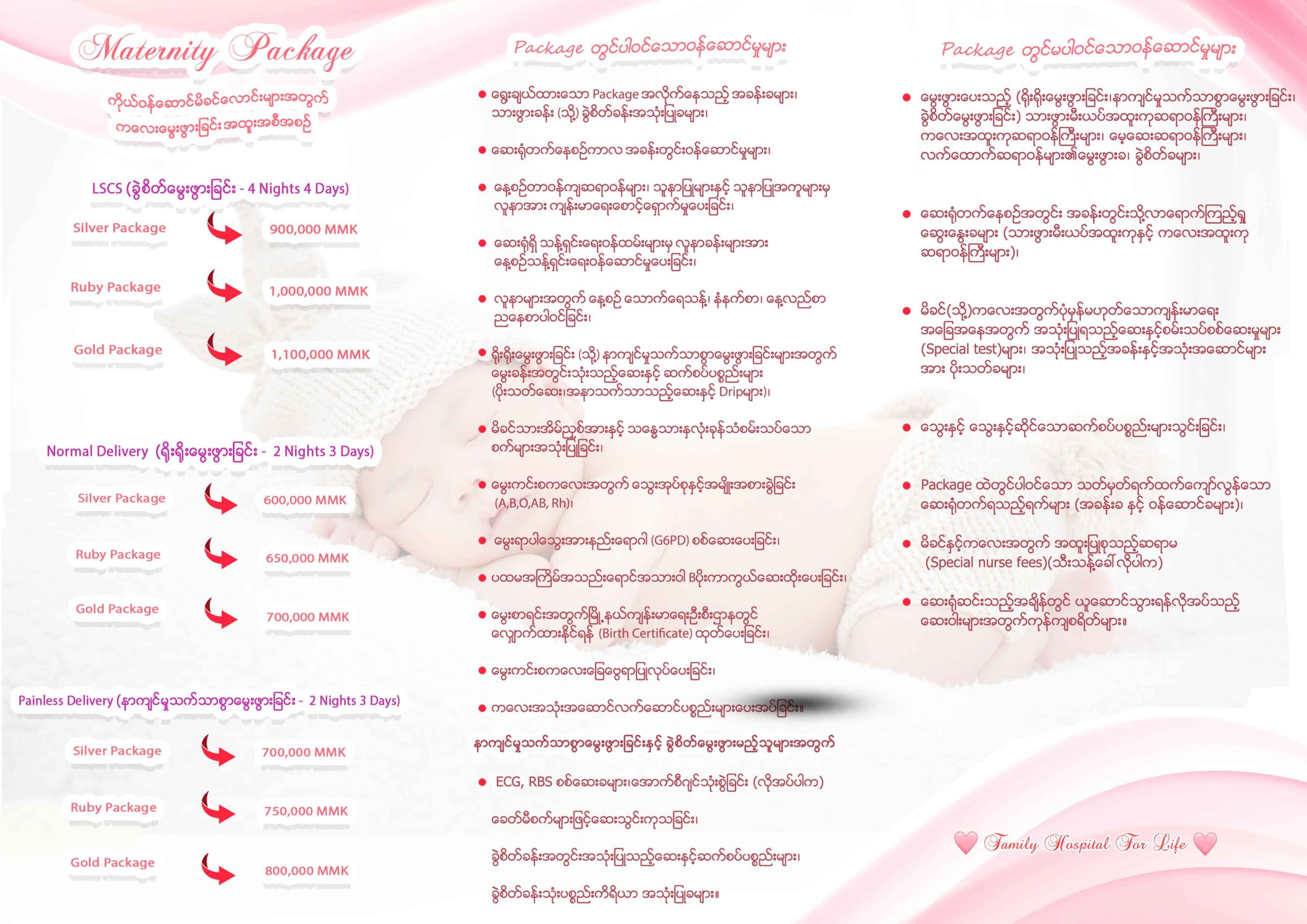 Services & Facalities
Maternity Packages and services are now available in every branches of Shwe La Min Group of Hospitals.
SLM North Okkalapa
Call : 01 655 612 northokkalapa@shwelaminhospitals.com No.1254 Thudhama Road, Ward-2
North Okkalapa Township, Yangon, Myanmar
SLM Lanmadaw
Call : 01 230 1949
lanmadaw@shwelaminhospitals.com
No.15/19 Zawgyi Street Lanmadaw Township Yangon, Myanmar
SLM Hinthada
Call : 044 202 1375, 044 202 2799
hinthada@shwelaminhospitals.com
No.32 Bo Saw Maung Street Yonegyi Ward, Hinthada, Ayeyarwady, Myanmar
SLM Mawlamyine
Call : 057 202 6202, 057 202 6855
mawlamyine@shwelaminhospitals.com
No.1, Shan Su Street Daing Wun Kun Mawlamyine, Mon, Myanmar