Laboratory Services
Services related to lab tests, including detailing information and specimen collection supplies for supported lab tests, lab test requisitioning and ordering, lab test specimen collection and accessioning, lab tests performed on specimens, recording of lab test results, delivery of lab test results and billing and collection for lab services.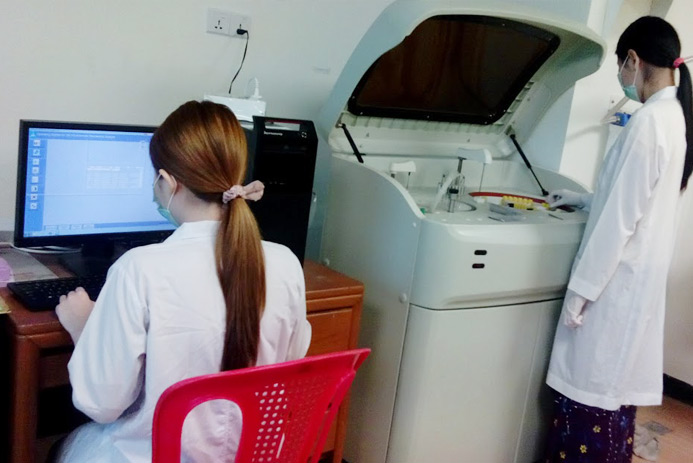 Overview
With a combined experience of over a hundred years, our team of pathologists are committed to providing 24/7 diagnostic imaging services with the help of our state-of-the-art modern equipment. We use the latest technology in imaging to examine and produce clear images of the internal organs, bones and nerves in multiple views to ensure a thorough diagnostic review. Our specialized pathologists also treat many health problems using minimally invasive interventional techniques.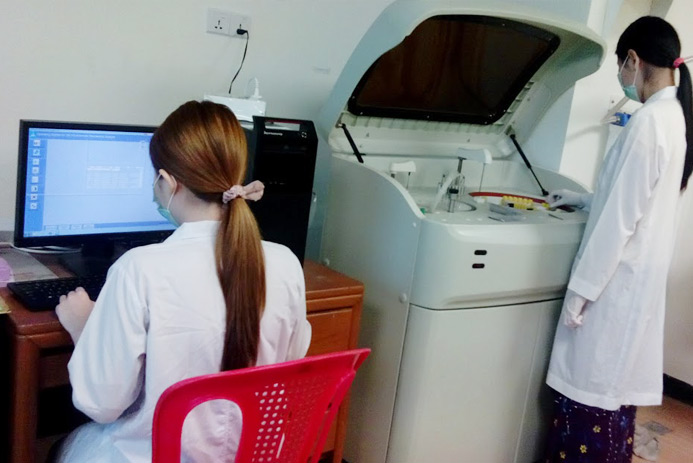 Services & Facalities
Laboratory at Shwe La Min Group of Hospitals carried out on clinical specimens to obtain information about the health of a patient to aid in diagnosis, treatment, and prevention of disease.
SLM North Okkalapa
Call : 01 655 612 northokkalapa@shwelaminhospitals.com No.1254 Thudhama Road, Ward-2
North Okkalapa Township, Yangon, Myanmar
SLM Lanmadaw
Call : 01 230 1949
lanmadaw@shwelaminhospitals.com
No.15/19 Zawgyi Street Lanmadaw Township Yangon, Myanmar
SLM Hinthada
Call : 044 202 1375, 044 202 2799
hinthada@shwelaminhospitals.com
No.32 Bo Saw Maung Street Yonegyi Ward, Hinthada, Ayeyarwady, Myanmar
SLM Mawlamyine
Call : 057 202 6202, 057 202 6855
mawlamyine@shwelaminhospitals.com
No.1, Shan Su Street Daing Wun Kun Mawlamyine, Mon, Myanmar