Pharmacy
Pharmacies at Shwe La Min Group of Hospitals provide more modern services related to health care, including clinical services and reviewing medications for safety and efficacy.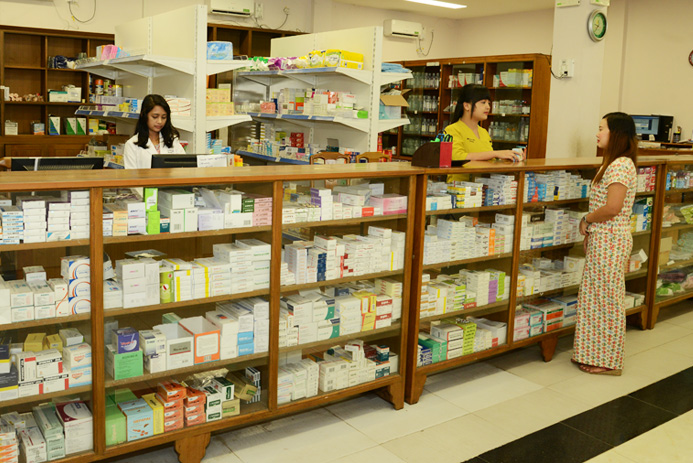 Overview
Ability to purchase internationally recognized and registered medical supplies and medications at a reasonable price conveniently in one place, on site is one of Shwe La Min Hospital's best services. Our experienced pharmacist provides safe, comprehensive and reliable pharmacy services of the highest quality to maximize care for our patients. We also use a hospital information system that includes features to increase patient safety and speed up drug delivery to patients.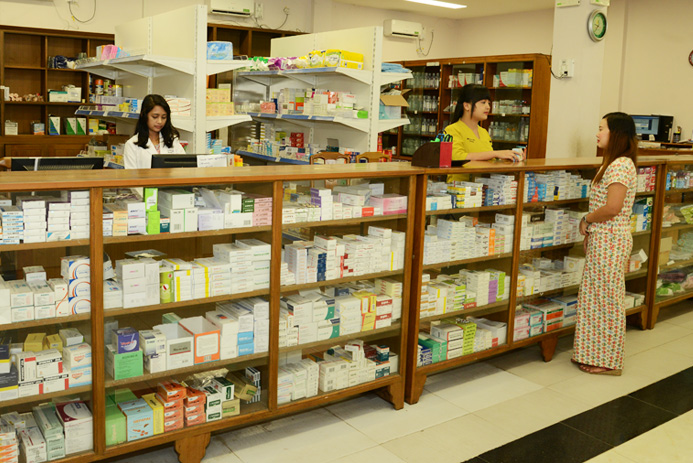 Can I purchase the medicines from online?
Currently you can only able to purchase the drugs and medications from the hospital on site pharmacy counter.
SLM North Okkalapa
Call : 01 655 612 northokkalapa@shwelaminhospitals.com No.1254 Thudhama Road, Ward-2
North Okkalapa Township, Yangon, Myanmar
SLM Lanmadaw
Call : 01 230 1949
lanmadaw@shwelaminhospitals.com
No.15/19 Zawgyi Street Lanmadaw Township Yangon, Myanmar
SLM Hinthada
Call : 044 202 1375, 044 202 2799
hinthada@shwelaminhospitals.com
No.32 Bo Saw Maung Street Yonegyi Ward, Hinthada, Ayeyarwady, Myanmar
SLM Mawlamyine
Call : 057 202 6202, 057 202 6855
mawlamyine@shwelaminhospitals.com
No.1, Shan Su Street Daing Wun Kun Mawlamyine, Mon, Myanmar